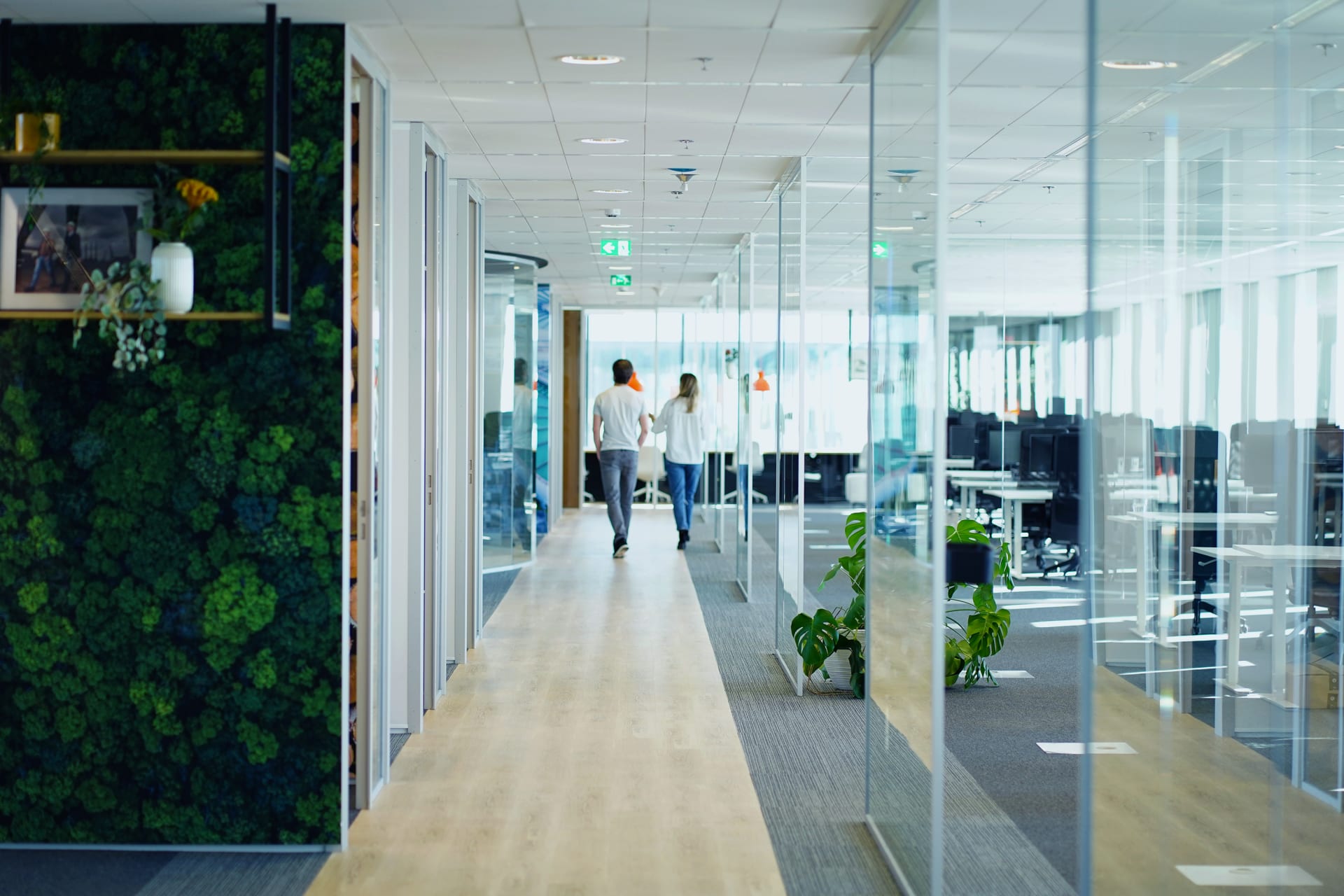 Technical Procurement Specialist
Leiden

,

Netherlands

Customer Journey
Job description
About Samotics
Hi, we are Samotics!👋 With our unique, AI-driven solution we help many of the world's largest industrial companies to make unplanned downtime history and reduce energy waste. Our mission? To reduce the global energy consumption by 10%! Read more about it.
We are looking for a Technical Procurement Specialist to join our Supply Chain team at Samotics. In this role, you will be responsible for ensuring the uninterrupted availability of our in-house developed SAM4 hardware. You are part of the Supply Chain Management team and will work closely with various other technical and commercial teams. We are seeking a highly analytical and detail-oriented problem-solver who can think pragmatically.
About the team👋
You will be reporting directly to the Supply Chain Manager. Additionally, you will be working closely with the Customer Onboarding team, Finance, Hardware and Sales. A small team size gives you freedom and responsibility to work autonomously and enables a steep learning curve.
Your challenge 🎯
Maintain day-to-day contact with technical suppliers: you will be responsible for maintaining regular contact with the suppliers who provide the technical elements of our SAM4 hardware. This may involve inventory management, monitoring delivery schedules, and resolving any issues that arise in the course of the procurement process. You will need to build and maintain strong relationships with these suppliers to ensure the smooth operation of our supply chain.

Negotiate contracts: take part in long-term contract negotiations with our technical suppliers to ensure a stable supply of key elements, identify opportunities for cost savings, and work with other departments to optimize the overall procurement process.

Select alternative hardware and/or suppliers: you will need to be able to identify and evaluate alternative hardware and/or suppliers. This may involve researching and testing new hardware/components, evaluating supplier capabilities, and negotiating contracts with new suppliers.

Manage crisis situations: In recent years, the tech industry has experienced several component shortages that have impacted the supply chain. As a Technical Procurement Specialist, you will need to be able to manage challenging situations resulting from these shortages. This may involve developing contingency plans, working with suppliers to prioritize orders, and communicating with other departments to ensure the smooth operation of our supply chain.
Overall, the role of a Technical Procurement Specialist is critical to the smooth operation of our supply chain, ensuring that our SAM4 hardware is always available to meet the needs of our customers. 

Job requirements
What you'll bring ⭐
2-5 years of experience in a similar role;

A technical Master degree with a business mindset;

Experience/affinity in/with procurement and production;

Knowledge of the tech and/or industry sectors

Ability to work in an international environment

Excellent business English is a prerequisite
What we offer 🚀
You get the chance to make an impact by working on cutting-edge technology that has the potential to reduce global energy consumption by 10%.

A fun and professional company culture based on the principle of freedom and responsibility

Work and have fun in our custom-designed penthouse at a three-minute walk from Leiden Central, made with 90% recycled materials and with our own bar.

Flexibility to work from home in combination with working from the company office

Daily fresh lunches and healthy snacks when working in the office

A lot of company events such as pub quizzes, chess tournaments and wine tastings.

A competitive salary and holiday allowance in May

25 vacation days a year and generous parental leave

100% employer-funded pension plan

Automatic enrolment in our Stock Appreciation Rights (SAR) scheme which allows you to benefit from a potential exit event

A travel allowance (public transport business card) and €65 net connectivity allowance per month

How to apply 📭
Like what you see? You can become part of the journey, apply now! First we have some questions for you on the next page. You don't need to write a cover letter. If you seem a good fit based on your application, we invite you for a first phone call to get to know you better. After that, we will invite you to the office for an assessment and two interviews with the (future) team members at our office in Leiden. After the interviews, you'll hear directly about the offer.



Applications from freelancers, employment agencies and recruitment agencies are not appreciated.
About us
Globally, 300 million industrial electric motors power the global economy while consuming 30% of all energy produced. These motors face three critical problems: they fail unexpectedly, are often operated inefficiently, and selected inadequately. This leads to high costs of unplanned downtime and massive energy waste. At Samotics, we are passionate about solving these problems with a unique, AI-driven solution. Our technology is used by many of the world's largest and most successful industrial companies. It enables them to significantly reduce energy waste, with our mission to reduce global energy consumption by 10%! Since our launch in 2015 we've grown fast—with more than 100% revenue growth per year and currently over 100 people. We are an energetic company where professionalism, a great atmosphere, and cutting-edge technology go hand in hand.