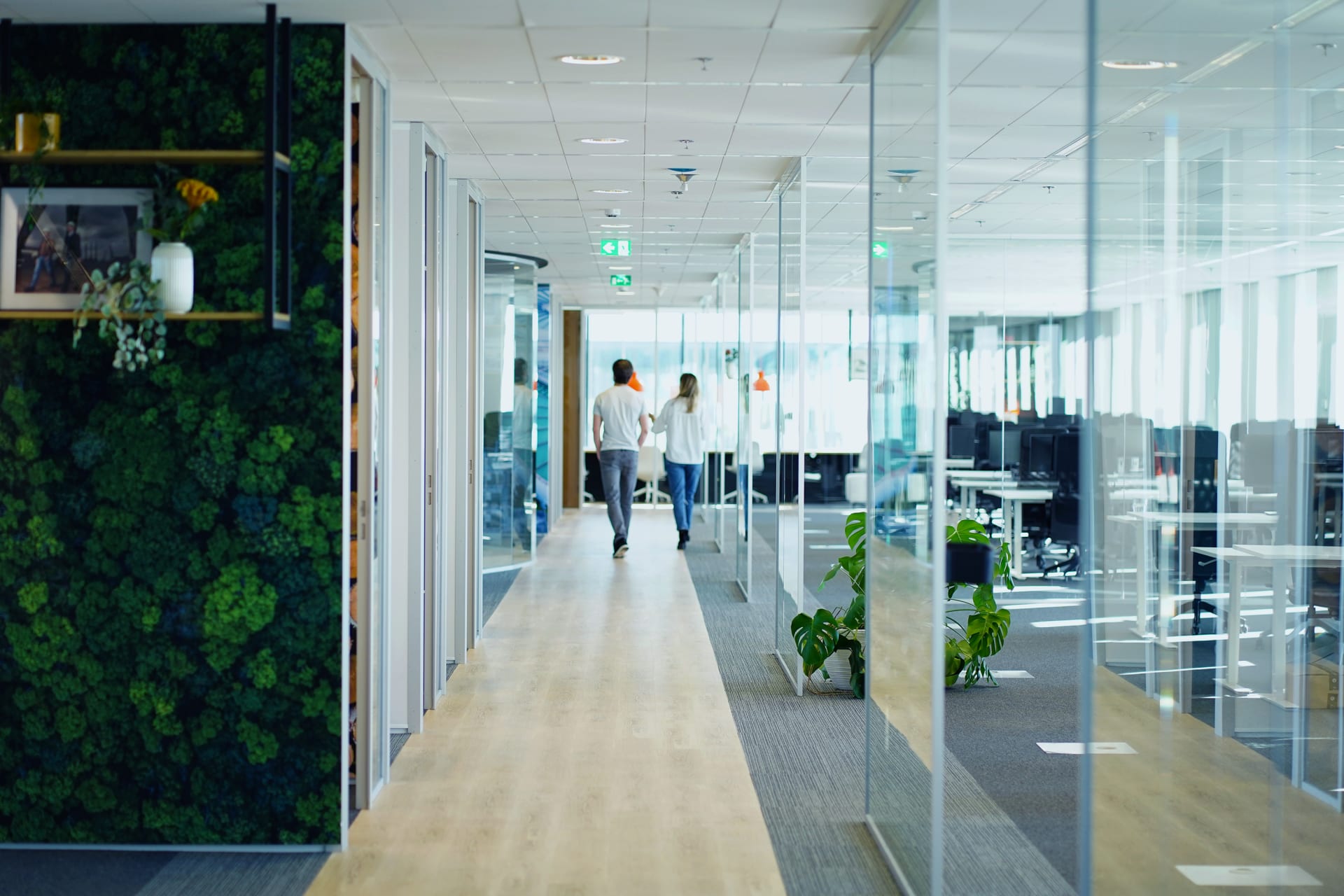 Technical Onboarding Specialist
Leiden

,

Netherlands

Customer Journey
Job description
Hi, we are Samotics!👋 With our unique, AI-driven solution we help many of the world's largest industrial companies to make unplanned downtime history and reduce energy waste. Our mission? To reduce the global energy consumption by 10%! Read more about it.


We are looking for a Technical Onboarding Specialist or Implementation project manager (what's in the name?). Are you interested in project management and providing a smoothless customer journey? Do you want to make an impact in a fast growing company? And are you ready for an acceleration in your career? Then read on!
About the team 👋

The Customer Onboarding team consists of a team lead and several Technical Onboarding Specialists with diverse educational and cultural backgrounds. The team plays a crucial role in the customer journey and works closely together with the Customer Success, Sales, and Product Development organization to ensure an exceptional customer journey. The team is the first point of contact for customers, installation parties, and internal stakeholders for any technical installation and project management questions.
Your challenge 🎯
The Technical Onboarding Specialist is focused on making implementation projects for our new customers run smoothly - from relatively small pilot deployments that are completed within a couple of weeks to large-scale roll-outs that run over a period of a year or longer. Managing the installation process, continuously improving, and building relationships with our customers are therefore key aspects of this role. 
You will be responsible for the entire installation and onboarding process; from the kick-off meeting and first installation training to the validation of installed hardware and successful handover to our Customer Success Management team. You'll maintain the day-to-day contact with the installers at the customers' sites, obtaining all relevant information, developing and communicating the installation planning, and ensuring progress through excellent communication and problem-solving skills.
More specifically, your most important responsibilities will include:
Ensuring our customers have an excellent onboarding experience by unburdening them throughout the installation process;

Installation project planning and management: prepare meetings, guard timelines, collect information, monitor site surveys, guide installations, and onboarding;

Provide technical troubleshooting assistance when questions or issues arise (e.g. hardware incorrectly installed, insufficient connectivity)

Regular contact with all parties involved (Customer, installation parties, Customer Success Managers, Business Development Managers) to ensure correct and successful implementation of our product;

Working on continuous improvement projects: identify and work on areas where we can improve that positively impact our product, our customers, the team, and the entire Samotics organization;
Job requirements
What you'll bring ⭐
You are a recent (engineering) graduate with 0 - 2 years of work experience after receiving your degree. You are looking for a customer-facing role in a fast-growing tech company where you combine industrial tech with hard- and software. You have great interpersonal and project management skills, and you want to support our customers on a daily basis. Required skills and experience for this role are:

A Bachelor (of applied science) or Master Degree; a degree in Engineering (e.g. electrical, mechanical, software) is helpful, but not required;

Recently graduated (or about to graduate) with a maximum of 2 years of (relevant) working experience after graduation;

Fluency in English;

Strong capabilities in project management: manage complex timelines, interdependencies, and stakeholders all at once;

Great communication and stakeholder management skills;

Eye for detail, while still being able to keep the bigger picture in mind;

Having a "Customer first attitude".
What we offer 🚀
You get the chance to make an impact by working on cutting-edge technology that has the potential to reduce global energy consumption by 10%.

A fun and professional company culture based on the principle of freedom and responsibility

Work and have fun in our custom-designed penthouse at a three-minute walk from Leiden Central, made with 90% recycled materials and with our own bar.

Flexibility to work from home in combination with working from the company office

Daily fresh lunches and healthy snacks when working in the office

A lot of company events such as pub quizzes, chess tournaments and wine tastings.

A competitive salary and holiday allowance in May

25 vacation days a year and generous parental leave

100% employer-funded pension plan

Automatic enrolment in our Stock Appreciation Rights (SAR) scheme which allows you to benefit from a potential exit event

A travel allowance (public transport business card) and €65 net connectivity allowance per month
📭 Please note that for this role we can only hire people with an EU passport or those eligible for a partner or "search year" visa in the Netherlands.

Applications from freelancers, employment agencies and recruitment agencies are not appreciated.
About us
Globally, 300 million industrial electric motors power the global economy while consuming 30% of all energy produced. These motors face three critical problems: they fail unexpectedly, are often operated inefficiently, and selected inadequately. This leads to high costs of unplanned downtime and massive energy waste. At Samotics, we are passionate about solving these problems with a unique, AI-driven solution. Our technology is used by many of the world's largest and most successful industrial companies. It enables them to significantly reduce energy waste, with our mission to reduce global energy consumption by 10%! Since our launch in 2015 we've grown fast—with more than 100% revenue growth per year and currently over 100 people. We are an energetic company where professionalism, a great atmosphere, and cutting-edge technology go hand in hand.