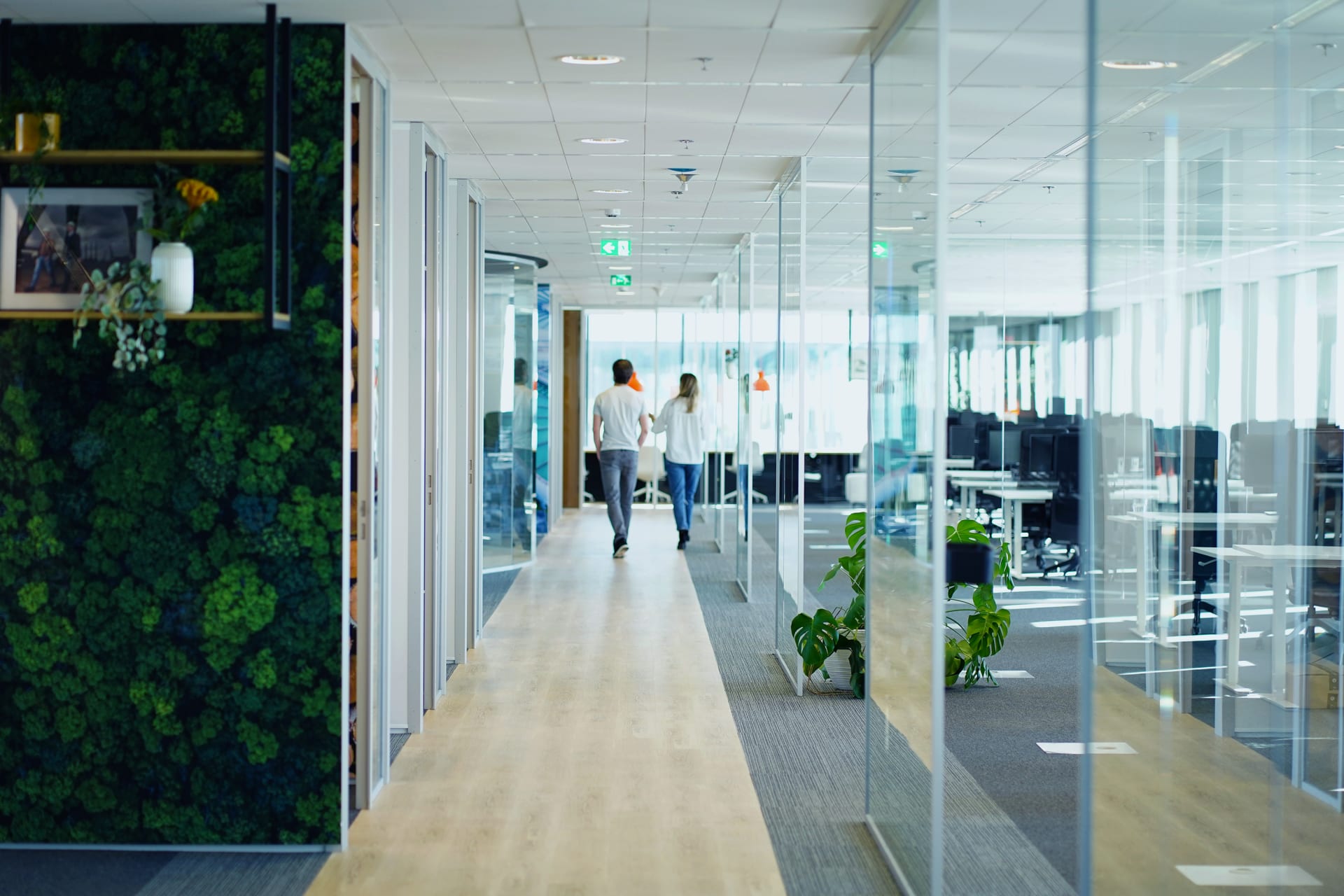 Business Development Manager
Leiden

,

Netherlands

Commercial
Job description
Hi, we are Samotics!👋 With our unique, AI-driven solution we help many of the world's largest industrial companies to make unplanned downtime history and reduce energy waste. Our mission? To reduce the global energy consumption by 10%! Read more about it.
We are looking for a Business Development manager. Are you interested in taking the full responsibility for growing our top priority industry verticals? Do you want to make an impact? And are you ready for an acceleration in your career? Then read on!

About the team 👋
Over the past year, we have seen a large surge in the amount of successes and value generated for our growing customer base. After a successful Series A funding round, closing strategic partnerships and landing large framework agreements with end-users in the past 12 months, we are looking to maintain our exponential growth in the coming years and meet increased customer demand for its analytics services. Therefore, we are looking to add multiple Business Development Managers to strengthen the commercial team further. The Business Development Manager will report to Tim van Leeuwen (CCO).
Your challenge 🎯
In this role, you will take on full responsibility for one or more industry verticals and drive sales within these. The main objectives are onboarding new high-potential customers and upselling Samotics' largest accounts to realize significant growth. In addition, you will coordinate business development efforts: you will identify new potential product/market combinations for our technology and make sure these new segments are exploited quickly by providing clear guidance to the broader commercial team. The ideal candidate is a passionate and commercially minded individual, who's avid about increasing penetration of Samotics' unique, proven and disruptive technology into the market.
Your key responsibilities:
End-to-end commercial responsibility of growing our top priority industry verticals and the key accounts within them

Develop strong relationships with our largest customers and realize significant expansion of our ACV (Average Contract Value)

Coordinate business development activities and guide the broader commercial team in quickly exploiting market potential for new product/market combinations

Build our brand and market presence and be a role model of our cultural motto ('act instead of react') as we scale across the globe

Continuously gather and synthesize market feedback to improve our product and provide strategic guidance to other teams within Samotics (e.g. Product management, Marketing)
Job requirements
What you'll bring ⭐
After a phase of rapid customer adoption, we are currently looking for a motivated individual who is well-positioned to onboard new customers and at the same time manage and expand Samotics' largest and leading industrial customers. You have a clear nose for value, bring excellent stakeholder management skills and combine a hands-on attitude with a strategic way of thinking.
5+ years of commercial experience in a SaaS or technology environment

Able to deliver an excellent and structured account management approach

Consultative approach with strong qualitative and quantitative skills, and the ability to grasp new industries/use cases quickly

Organized, highly motivated individual with excellent customer communication, sales, and presentation skills

True passion for introducing disruptive technology on a global scale

Occasional travel is required.

Proven track record of selling B2B SaaS or technology to large industrial conglomerates is a must
What we offer 🚀
You get the chance to make an impact by working on cutting-edge technology that has the potential to reduce global energy consumption by 10%.

A fun and professional company culture based on the principle of freedom and responsibility

Work and have fun in our custom-designed penthouse at a three-minute walk from Leiden Central, made with 90% recycled materials and with our own bar.

Flexibility to work from home in combination with working from the company office

Daily fresh lunches and healthy snacks when working in the office

A lot of company events such as pub quizzes, chess tournaments and wine tastings.

A competitive salary and holiday allowance in May

25 vacation days a year and generous parental leave

100% employer-funded pension plan

Automatic enrolment in our Stock Appreciation Rights (SAR) scheme which allows you to benefit from a potential exit event

A travel allowance (public transport business card) and €65 net connectivity allowance per month
Ready to join? Apply now!
We believe that diversity and inclusion are crucial to fostering innovation and creativity. Research shows that there is a tendency among women and individuals from underrepresented communities to apply for vacancies only when they meet all of the listed qualifications. If this role excites you, but you're not sure whether you meet all criteria, we would still encourage you to apply. Individuals of all backgrounds, genders, and communities are welcome :)

How to apply 📭
Like what you see? You can become part of the journey, apply now! First, we have some questions for you on the next page. If you seem a good fit based on your application, we invite you for a first informal chat with a team member to get to know you. After that, we will ask you to fill out an assessment (not to test you, but to understand what work activities would make you most happy). Lastly, you will be invited for an interview day at our office in Leiden. After the interview, you'll hear directly about the offer.

Applications from freelancers, employment agencies and recruitment agencies are not appreciated.
About us
Our mission is to make industrial companies more sustainable. Samotics provides unique AI-driven solutions which enable industrial companies to significantly reduce energy waste, water pollution events and unplanned downtime.
Globally 300 million industrial electric motors account for 30% of all energy consumption. These motors face three critical challenges: unexpected failures, inefficient operations, and inadequate selection. By tackling these issues, our products lead industrial companies worldwide to become more efficient while reducing their environmental footprint.
Since our launch in 2015, we have grown rapidly, with over 100% annual revenue growth and a global footprint of high-profile industrial customers. We are a scale-up with more than 100 talented individuals, working together in an energetic environment where professionalism, an open atmosphere and cutting-edge technology thrive.
Are you excited to tackle critical challenges facing industry in the 21st century? So are we! Join us in making industrial companies more sustainable.